Welcome to our new look website!
We hope you like the look of our new website! We have tried to make it as user friendly as possible whilst giving you as much information as possible.
Use the navigation page to take you to the different pages. You can find out about our practice, meet our team and find our current fee guide. There is also now an added treatments section, so you can find out about the dental treatments we offer and provide. Whether you have been recommended the treatment, or you'd like to know more about what to expect, hopefully the information provided will help you.
You can also keep up to date with any changes and updates at Kings Mills with our News page. Here we will provide you with up to date information as well as changes in the practice and informative articles regarding your oral health.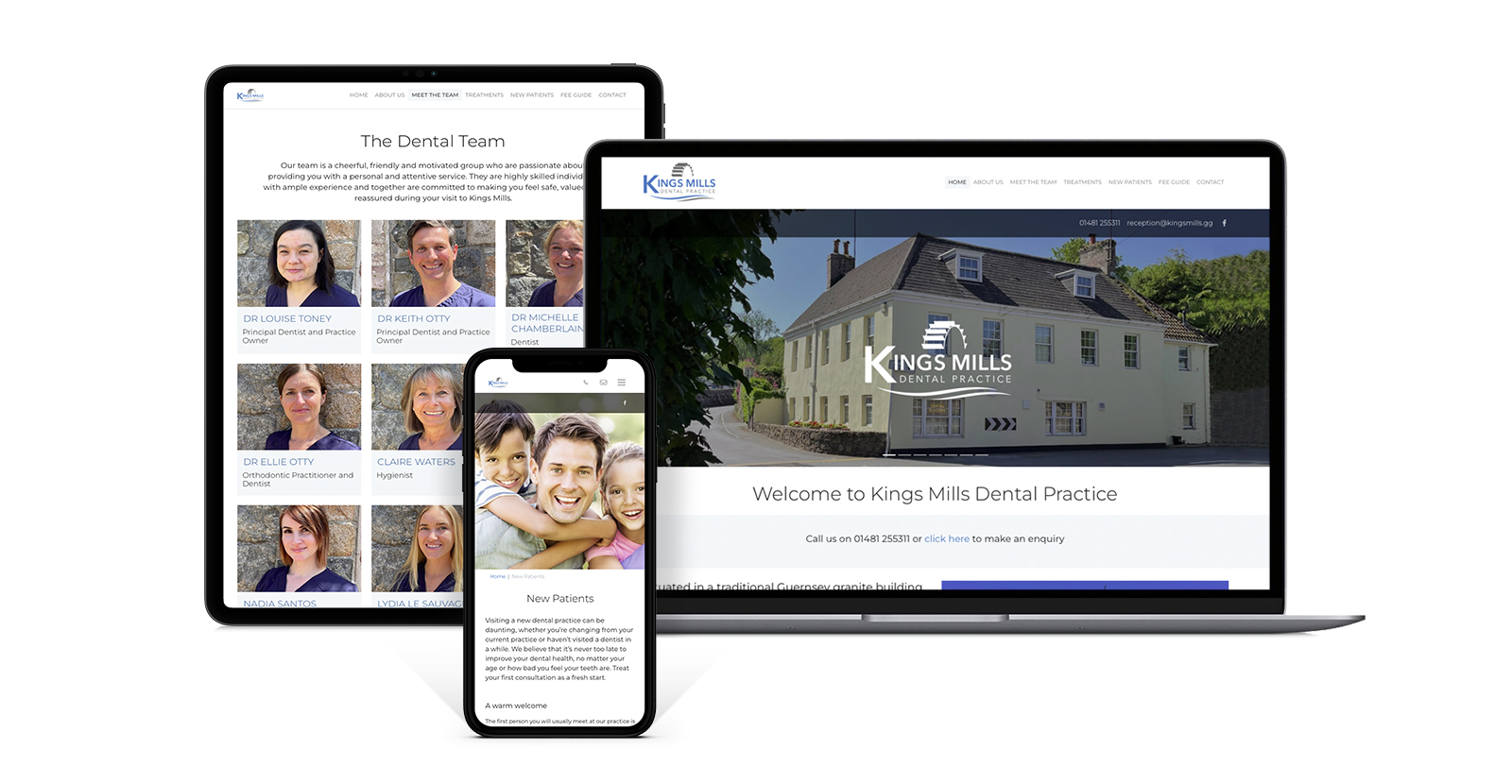 We hope you like our new website as much as we do, and find it simple to navigate to what you're looking for!